The protection of the Private Sector and Critical Infrastructure & Key Resources in the Homeland is a priority at C-T Watch. We help both Private and Public organizations understand & assess threats to develop comprehensive risk-based training programs & plans to protect against, prevent, respond to, and resolve all hazards to the organization via proven and sound security best practices. Our training curriculums for the private sector are scalable and customizable for organizations of any size.
​
The protection of Critical Infrastructure and Key Resources is crucial in the survival of a nation and its people. Our training courses are not only designed for corporate security personnel or law enforcement – it is designed with the focus on force multiplication by private industry and individuals. Instructing private industry on the security mindset is key to our nations counter-terrorism and anti-crime efforts. We recognize that the Military, the Intelligence Community and law enforcement cannot do it alone. With the right training comes a better prepared and more vigilant private sector who, if trained appropriately will know what to look out for and know how to respond appropriately to deter and potentially prevent a much larger incident.
ACTIVE SHOOTER P.A.R. / ACTIVE ASSAILANT
The Active Shooter PAR (Preparation, Action and Recovery) training class takes a three-pronged approach to traditional active shooter training. The "Preparation" covers behavioral indicators, Pre-Incident Indicators of an impending attack (whether terrorism or criminal). The "Action" covers the standard reactionary response to stress and how to maintain composure during an ongoing active shooting situation – the Run, Hide, Fight will also be explored during this portion of the class, with an emphasis on "active hiding". The "Recovery" portion will cover Tactical Medicine and life saving techniques developed for Special Operations and Tactical Medics in the field. In most active shootings, the number one cause of death is bleeding – there will be an emphasis on stopping the bleeding during this class and participants will be required to learn how to utilize tourniquets, blood clotting agents and chest seals.
​
ACTIVE SHOOTER RESPONSE DRILL (RUN/HIDE/FIGHT)
This reactionary training is only for those who have completed the PAR course. At C-T Watch, Inc. we stress that if you simply are training your organization to react to a terrorist event or an active shooting when it occurs – you haven't done enough to prepare your team members or employees. Prevention / mitigation is key and allows for better preparation of the organization to deal with the threat and stop it in its tracks. This reactionary training will walk participants through the path of a "live" active shooting scenario and gauge their reactions on a one-on-one basis. This training is not a stress drill, it is designed for participants to utilize muscle memory and learn the in's and outs' of run/hide/fight.
THREAT ASSESSMENT AND BEHAVIORAL RECOGNITION (TABR)
Taken directly from the USMC's "Combat Hunter Course", the TABR course has been retooled to fit the private sector and critical infrastructure needs to identify anomalies before they turn into incidents. The course topics include:
1. How to recognize and assess behaviors indicative of a potential security threat or safety hazard to the organization's customers, staff, and visitors alike.
2. Increase individual and group situational awareness within the organization's venue/s.
3. Report observed pre-incident indicators, behavioral anomalies and/or pre curser actions to a potentially violent incident to security personnel/intel team/GSOC/SOC.​
4. Advanced situational awareness skills.
5. Understanding of Science-Based Situational Awareness & How to Apply It within your work environment immediately (Baseline/Anomaly/Decision).
6. Identification and assessment of behaviors indicative of potential violence or nuisance to include aggressive pan handlers, people under the influence, loiters, active shooters, pickpockets or anyone going through the violence lifecycle (sweating profusely, narrow gaze, extremely dilated or constricted pupils).
7. Identification of pre-incident indicators (PII's) (threats, weapons, contraband, and violence).
8. De-escalation tactics mixed in with customer retention/customer service skills.
9. How to speed up decision making in the event of a violent incident.
PRE-INCIDENT INDICATORS (PII) OF CRIME & TERRORISM
"Nothing Happens in a Vacuum" ™- Pre-Incident Indicators (PII's) are always present and have been present in every terrorist act as well as active shootings. Training client organizations, security staff and the community about PII's is one important step to force multiplication within the organization to spot early signs of a potential threat or situation. Early intervention (not necessarily arrest) can curb or serve as an off-ramp and possibly deter a would-be attacker on the path to violence.
WORKPLACE VIOLENCE PREVENTION (WPV-P)
In the aftermath of the COVID-19 pandemic, Workplace Violence Prevention training is now more than ever a need for every organization with employees and customers. The United States is known for having one of the highest death and injury rates caused by workplace violence and the trend is on the rise as employees return to work and health and safety mandates continue on. We can assist in the training, setting up policies and procedures, and starting up your threat management / assessment teams.
OPEN SOURCE INTELLIGENCE (OSINT) BEGINNERS - ADVANCED TRADECRAFT
C-T Watch, Inc. provides specialized open source (OSINT) training, tailored to fit your institution's needs. Let us teach you to become OSINT experts. We will train you in the art and science of digital investigations by guiding you to the hidden doors of social media and illuminating the dark corners of the web. We host team and individual training as well as remote telephonic or web conference sessions. Gain the competitive advantage and experience the C-T Watch, Inc. training curriculum, designed to empower all levels of technical aptitude. No coding, no hacking, just the latest in open source intelligence techniques. Knowing and understanding how to effectively access the largest source of archived information of all time is our specialty, let us pass it on to you. Understanding open source intelligence is more vital than ever, making our training a necessity for law enforcement, educators, businesses, leaders and security professionals alike.
OVERSEAS TRAVELERS COURSE (OTC)
The overseas travelers course (OTC), previously designed for and only taught to Intelligence Officers and Federal Law Enforcement Officers is now available to our corporate clients worldwide. This course was developed by retired CIA Operations Officers and FBI Agents who understand both the overt and the covert threats to US Business Travelers. Stealing corporate secrets via USB drives, near field RFID or even via the vibration of ones laptop disc on a solid surface happens more than most could even fathom. Learn from the best on how to protect yourself and your corporate secrets while on the road. After this course attendees will gain more confidence in overseas travel and will understand their surroundings despite any potential language barriers.
TOPICS COVERED:
The following is not a complete list of topics covered:
Overview of the threat from terrorist groups, lone offenders and criminals in the US and abroad. Threat focus: open public spaces, airports, schools, office buildings, enclosed small or large restaurants CONUS and OCONUS. Threat focus will always be customized based on the location of the training.

Understanding the terrorists attack cycle and attack vectors with an emphasis on specific behaviors at specific times of the attack cycle.

Advanced Situational Awareness (ASA), OODA loop & Suspicious Activity Reporting (SAR) process and guidelines.

Overseas and domestic travel safety tips for frequent travelers (PPE) Plan (pre-trip), Prepare (in transit) and Execute (at destination).
SUSPICIOUS ACTIVITY REPORTING (SAR)
Suspicious Activity Reporting (SAR) is a national campaign setup to filter reports of possible terrorism. The SAR process is a complicated one but training on how to put in an appropriate SAR is crucial in ensuring the right data goes to the right place. Many SAR's are put in by personnel unfamiliar with the process and just floods the system with erroneous information. This course will familiarize your personnel on how to report a SAR and what to expect after a report has been put in.
This introductory course is designed for corporations and critical infrastructure and key resources (CIKR). This course is an introduction to how to best assess the needs of your organization, and the general first steps to form an insider threat program. Discussions will center around building something with minimal or no budget. Definitions, scope, industry standards, best practices, factors to consider before you start, planning and implementations tips are included. Additionally, we will cover why there is no "one-size-fits-all" approach for insider threat programs, and why you need to factor in your organization's culture. This course covers the following: -Case studies -Strategy and Planning -Use of an Insider Threat Steering Committee -Program definitions and scope -How to start a program without a budget.
TACTICAL QUESTIONING (TQ) - ADVANCED INTERVIEW TECHNIQUES
Taught by a former Navy SEAL and Retired FBI Special Agent assigned to the High Value Detainee Interrogation Group (HIG) This course, originally designed for Special Operations Forces & Federal Law Enforcement on SSE (sensitive site exploitation) missions is now available to non-military and law enforcement personnel. This TQ 101 course is completely redesigned and adapted for use within the critical infrastructure, corporate security and Fortune 500 environments. A dearth of information is available from many individuals which could ostensibly address the need for further information. How best to legally and ethically obtain information will be addressed in this course. These methodologies have been proven to not only increase the volume of intelligence yield but increase the accuracy of the intelligence obtained.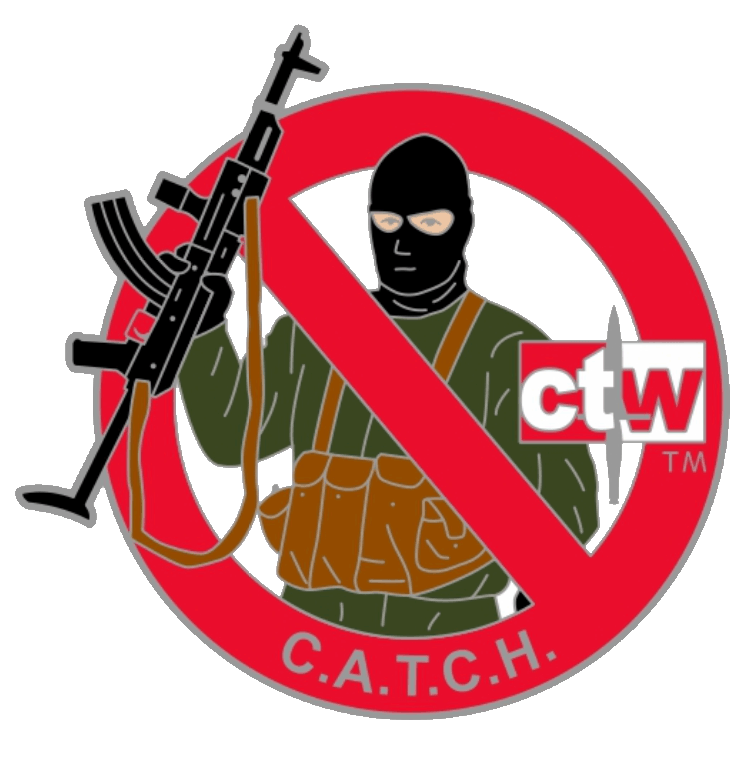 COUNTERING ACTIVE TERROR CELLS IN THE HOMELAND (C.A.T.C.H.)
Countering Active Terrorist Cells in the Homeland (C.A.T.C.H.): is a unique training course that seeks to provide an all-encompassing approach to the current threat of Terrorism and Homegrown Violent Extremism (HVE) inside the U.S. This one-day training course will outline the foundational factors that contribute to HVE and the radicalization and recruitment of Americans. An understanding of the three main pillars of the Islamic State and Al-Qaida – Radical Ideology, Extremist Doctrine and Strategic Messaging will be provided. New threat vectors – like the increased targeting of Police and Military personnel will be discussed, as well as recent terrorist Tactics, Techniques and Procedures. Pre-Incident Indicators that are always present in the timeline leading up to a terrorist attack will be illuminated. Finally, Challenges for the Future will be addressed, as a prelude to a presentation on viable Counter-Terrorism Strategies, What Works and Lessons Learned.
ADVANCED IMPROVISED EXPLOSIVE DEVICE RECOGNITION COURSE (AIR-C)
Improvised Explosive Devices (IED's) have evolved over the past 15 years from crude pipe bombs to increasingly sophisticated devices. Both private and public entities need to keep up with the evolution of IED's, responses and protocols. The briefing objectives are; 1). Raise awareness to new tactics currently utilized by terrorists and criminals in the use of various types of IED's 2). How Suspicious Activity Reporting (SAR) works, 3). Pre-Incident Indicators (PII's) and identification of potential device. TOPICS: 1. History of IED use against civilian targets (soft targets). 2. Recent case studies (from Aliso Viejo package bomb to the Houston TX serial bomber). 3. Types of IED's from large vehicle IEDs, use of drones to deliver IED's to personal implanted IED's. 4. Recognition of various types of IEDs. 5. Response protocols (Do's and Don'ts). (4 Hours Online)
DIGITAL EXHAUST - WEAPONIZATION OF YOUR PERSONAL DATA BY CRIMINALS
The Exploitation & Weaponization of Your Personal Data By Criminal Actors: This course identifies possible adversaries and the techniques that they use against us to learn more about us in an effort to use our own data as a weapon. Through this course, we will discuss possible adversaries, motives, and basic techniques used. The journey then moves to a discussion about leveraging false, partially false, and truthful data on social media and the internet at-large. Here, the participants will learn about data minimization in addition to the use of disinformation and deception in an effort to reduce their attack surface. The participants will then be taken on a survey of social media and accounts across the internet with a specific emphasis on how an adversary may identify them on more than social media, possibly leading to more accounts being compromised. The session will conclude with the participants learning how to be more secure online from the lens of an Open-Source Intelligence investigator and considerations when choosing secure technologies. Topics: 1). High level OSINT discussion to understand adversaries and their normal techniques. 2). Disinformation and Deception on a personal level. 3). OPSEC Techniques – Social Media and Internet Accounts. 4). OPSEC Techniques – Leveraging secure technologies.
INTELLIGENCE FOR THE CORPORATE ENVIRONMENT
A must for all small, medium and large organizations interested in starting up or enhancing their threat intelligence and strategic intelligence posture within their own critical infrastructure sectors. Understanding intelligence and intelligence analysis and its utilization in a non-governmental way to keep their sectors safe from all threats (internal and external) is key to keeping the organization in a forward leaning stance against all threats. Topics: Definition of intelligence and intelligence analysis, Recent corporate case studies, Corporate rules, laws and governance of intelligence, The intelligence cycle, Planning & Direction, Basic analysis, Leveraging intelligence, Competitive intelligence, Cyber vulnerability (and need for specialized training), Insider threats, Hardware and physical threats, Proxy Advances through partners or contractors, Intelligence resources.
FRAUD AND FINANCIAL CRIMES IN THE NEW AGE
This course will give attendees an understanding of complex fraud and financial crimes in the new age. Financial crimes affect not just individuals but also organizations of all sizes, government entities and all sectors of critical infrastructure. Learn about the various types of fraud and financial crimes, how identify the indicators early and potentially prevent these types of crimes from disrupting your organization. 1). Understanding of Fraud and various financial crimes. 2). Internal and external financial fraud. 3). Identity and credit fraud. 4). Indicators of fraud or financial crimes. 5). Case studies. 6). Investigative resources.